Nordic Rock Festival


Biggest Rock & Metal Festival in Luxembourg
The Nordic Rock Festival is a two-day music festival in the month of September, which was founded in 2011 by the Eventclub Lëtzebuerg.
Since 2014 it takes place in the beautiful town of Vianden, in north-eastern Luxembourg. The festival offers a large range of different music groups from Luxembourg and its Greater Region, from Alternative Rock to Punk, Hard Rock, Heavy Metal up to Death Metal. Currently it still is an indoor-festival but with expanding plans for the future.
Great Music

great ambiance

Great Atmosphere

Great Loaction
Infos
Date
14th & 15th September 2018
Transport
Ettelbruck – Vianden: Bus 570
Diekirch – Vianden: Bus 570 Luxembourg – Diekirch – Vianden: Train + Bus 570
Address
Centre Culturelle Larei
Rue Charles Mathias Andre
L-9425 Vianden
Parking
Free Parking directly near the Larei.
Please keep the street clear so that other cars and buses will be able to pass.
Price
Présale: 12€/ 1Day Ticket
14€/ 2Day Ticket
Boxoffice: 15€/ Day 20€/ 2Days
GTC
To avoid that you receive problems at the Nordic Rock, we have some rules you will have to accept. You can find them here.
Presskit
Here you will find more information about the Nordic Rock, if you want to write an article about us.
Accommodation
In Vianden, there are more than 10 hotels.
Also there are a youth hostel and a camping. Gläichzäiteg geet et och eng Jugendherberg an och ee Camping.
Our Team
The Nordic Rock Team have 7 members from EventClub Lëtzebuerg.
Patrick Hellenbrand
Organizer
Patrick aka Patty is the President of EventClub Luxembourg and he is also the main person regarding the Nordic Rock.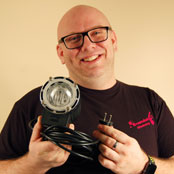 Christian Dasbach
Technical Stage Manager
Christian aka Dasy, is the vice president of EventClub Luxembourg.
He is the Technic & Stage Manager at Nordic Rock and he takes care of everything that concerns our stage.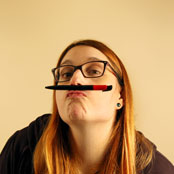 Lena Mergen
Public Relation & Band advisor
Lena is the secretary of EventClub Luxembourg.
She is in charge of the PR work of the Festival and our band supporter.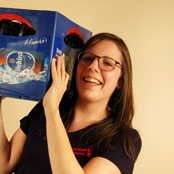 Sylvie is affiliate of the EventClub Luxembourg.
At Nordic Rock, she is responsible of the bar, so there should always be enough to drink there for everyone.
Garry Hellenbrand
Beverages & Solution Manager
Garry is affiliated with EventClub Luxembourg.
At Nordic Rock, he also cares for the beverages, when he is not busy trying to find a solution for a problem as our Solution Manager.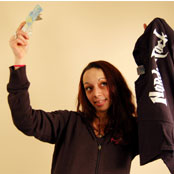 Jennifer Schmit
Box Office & Merch Supervisor
Jennifer aka Jenny is also an affiliate of EventClub Luxembourg.
At Nordic Rock she keeps an eye on our merch and is responsible for our box office.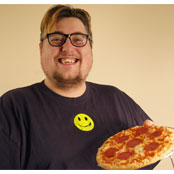 Joseph Freis
Food & Backstage Supervisor
Joseph aka Josy is also an affiliate of EventClub Luxembourg.
At Nordic Rock, he takes care of the food and backstage area, so that behind the stage everything works out smoothly.
Newpapers articles
A small Review from the Newspapers
News
Our new Internet page is online! Whate do you think about it?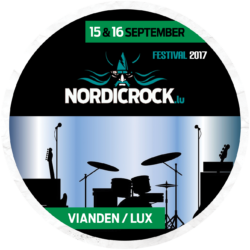 Do you want play with your Band at the Nordic Rock Festival? Then send your band application to us under Band application! Here is the link http://nordicrock.lu/index.php/band-application/
Previous
Next
Subscribe you to our newsletter!!
You would like to get more information about Nordic Rock and profit from various advantages?